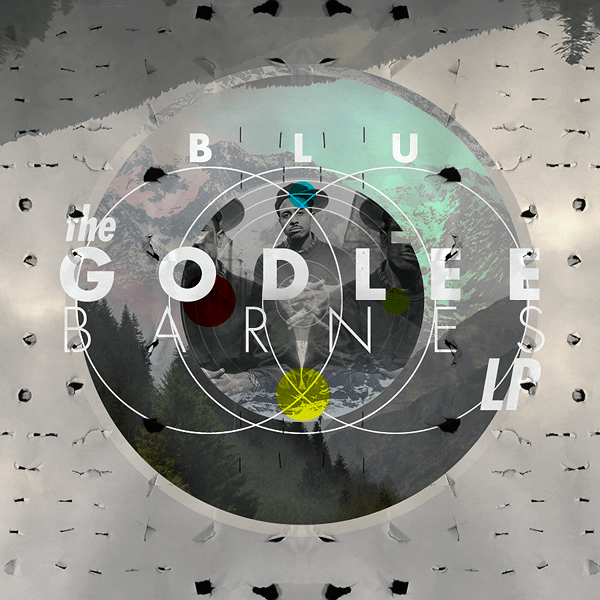 The LP:
On a seemingly random day in 2010, California MC Blu drops the theGODleeBarnes(lp) via his twitter account. It comes as a single, large mp3 and is totally unmixed. Fans aren't pleased and Blu doesn't seem to care. And why would he? The man had produced a lo-fi masterpiece .
The Beats:
Almost every track on this LP is produced by GODleeBarnes (Blu's beatmaker alter-ego) who proves himself to be just as adept behind the boards as he is in the mic booth. The Cali kid draws heavily on J Dilla and frequent collaborator Exile in his production choices. Much like his influences, Blu favors vocal samples in his beats but is equally skilled when chopping up jazz or funk. The kid has a distinct bounce with his drums.
The Rhymes:
In a phrase, this cat is dope. Armed with a poet's eye for truth Blu unravels segments of the LA landscape sixteen bars at a time. His rhymes are deep as his topics are varied. Blu spits from a tight space between the holy and hubristic that makes him equally comfortable rapping about religion as his apparent penchant for watching porn at his previous day job. Watch out for the guest verses on this one as well. Co$$'s contribution on CityOfLos(t)Ang(e)les is one of hip-hop's hidden gems.
Why don't we listen to it?
It's inaccessible:  theGODleeBarnes(lp) is made up of rough cuts. Nothing on this album is really mixed down so you have to work to really hear the nuance of Blu's production, let alone catch each of his verses. The LP was re-released during Blu's Lo-fi mixing phase in 2011 under the title God is Good but that mix is only marginally better.
The LP was lost in the shuffle: Between 2009 and 2011, Blu had released 12 total music collections including standout albums HerFavoriteColo(u)r (a higher quality re-release of his EP) and NoYork! In 2011. Fans didn't feel a need to sift through 22 tracks of lo-fi mixing when they had 11 other options to pick from.
What to Listen To:
NeverDream: Blu gives us a window into his past life as a high school basketball star, some Exile production and some deep introspection "I came to the conclusion that I can't complain/ cuz if the world was a canvas I wouldn't paint pain."
CityOfLos(t)Ang(e)les: We get Los Angeles from Blu's point of view- he paints the beautiful conundrum of loving a city that houses so much destitution. There's also that Co$$ verse.
MyBoyBlu: Blu samples De La Soul and describes himself as, "your momma's favorite rapper or your favorite rapper's role model." Need I say more?