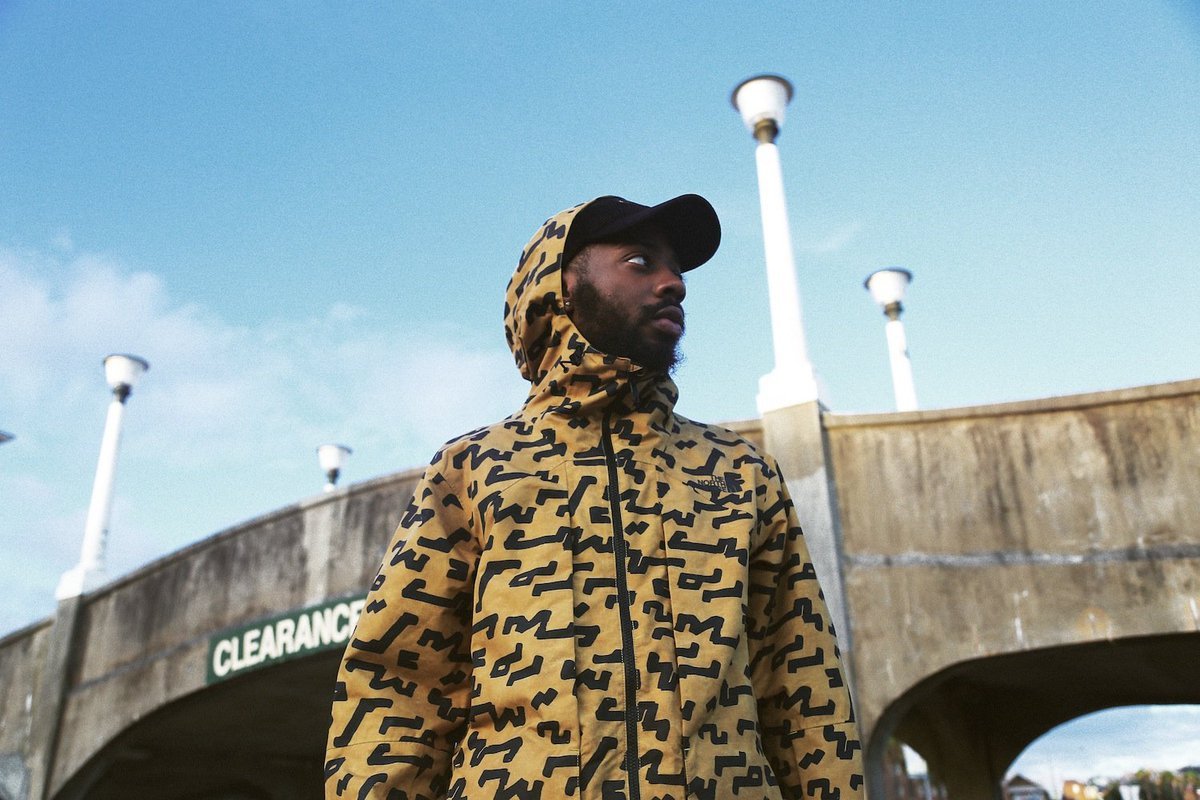 Can you feel it? Monday night at the science library. Three vending machine coffee cups and a hallucination of your girlfriend's scent bear witness to your struggle—you're new to the writing staff, and despite your general zeal for music and exegesis, you find yourself waylaid with uncertainty. What can you give to this blog? And what must you keep for yourself?
It is precisely here, between reason and passion, future and past, that you feel something—a caress so tender, it could be a whisper. Then it is a whisper. And then it's more—it's Brent Faiyaz, coaxing you through space dust and eternity, into an age of R&B singers whose voices don't really match their faces.
But before you can catch your breath and ask when Sade and Ginuwine had this bearded angel baby, his riffs on "Searchin" glide across harp arpeggios with a facility that might suggest Aphrodite had lubricated those strings herself. With her love.
You're at a loss. You want to be the Fanny Brawne to his John Keats, the Lana Del Rey to his The Weeknd, just so you can admit to yourself that hey, it's alright. Everyone's had a moment of pride. And at the end of the day, it's all you can to do to accept the love you know you deserve—a man of honor, camo joggers, and raincoats, and probably no other clothes.
The languorous, boom-bap drums take you back, but the trap 808s pull you forward. The lucid lead vocals transport you to Aaliyah's yacht, but the chamber-reverbed accompaniments take you to Frank Ocean's Apple Music woodshop, or something. It doesn't make sense, and neither does your body. But you didn't write the rules.
[youtube https://www.youtube.com/watch?v=nhNqbe6QENY&w=560&h=315]
Then it hits you with an understanding so large, it leaves no room for sanity—this is the voice behind the hook on Goldlink's "Crew," the same voice you once wrote off as hipster trap warbling in a moment of moral impotence. You pull up the music video in dread, and there he is. Brent Faiyaz. Fallen angel. And you think to yourself, sighing audibly, "Wow, he really looks like Goldlink, but slightly larger. And not just in height or musculature, but every dimension—finger length, face width, etc. It's actually pretty uncanny." A single tear rolls down your cheek.
Layered hats and snare rolls traverse the stereo image. The tear jiggles on your chin. You get up to use the bathroom, but not really—you just want to try Brent's dance moves in the mirror. And you do try, oh yes. You do try.
Brent Faiyaz sings in the R&B trio Sonder, with producers Atu and Dpat. Their debut album Sonder Son premiers October 13, 2017. Listen to their EP Into below:
[soundcloud url="https://api.soundcloud.com/playlists/295254661″ params="color=#ff5500&auto_play=false&hide_related=false&show_comments=true&show_user=true&show_reposts=false&visual=true" width="100%" height="300″ iframe="true" /]