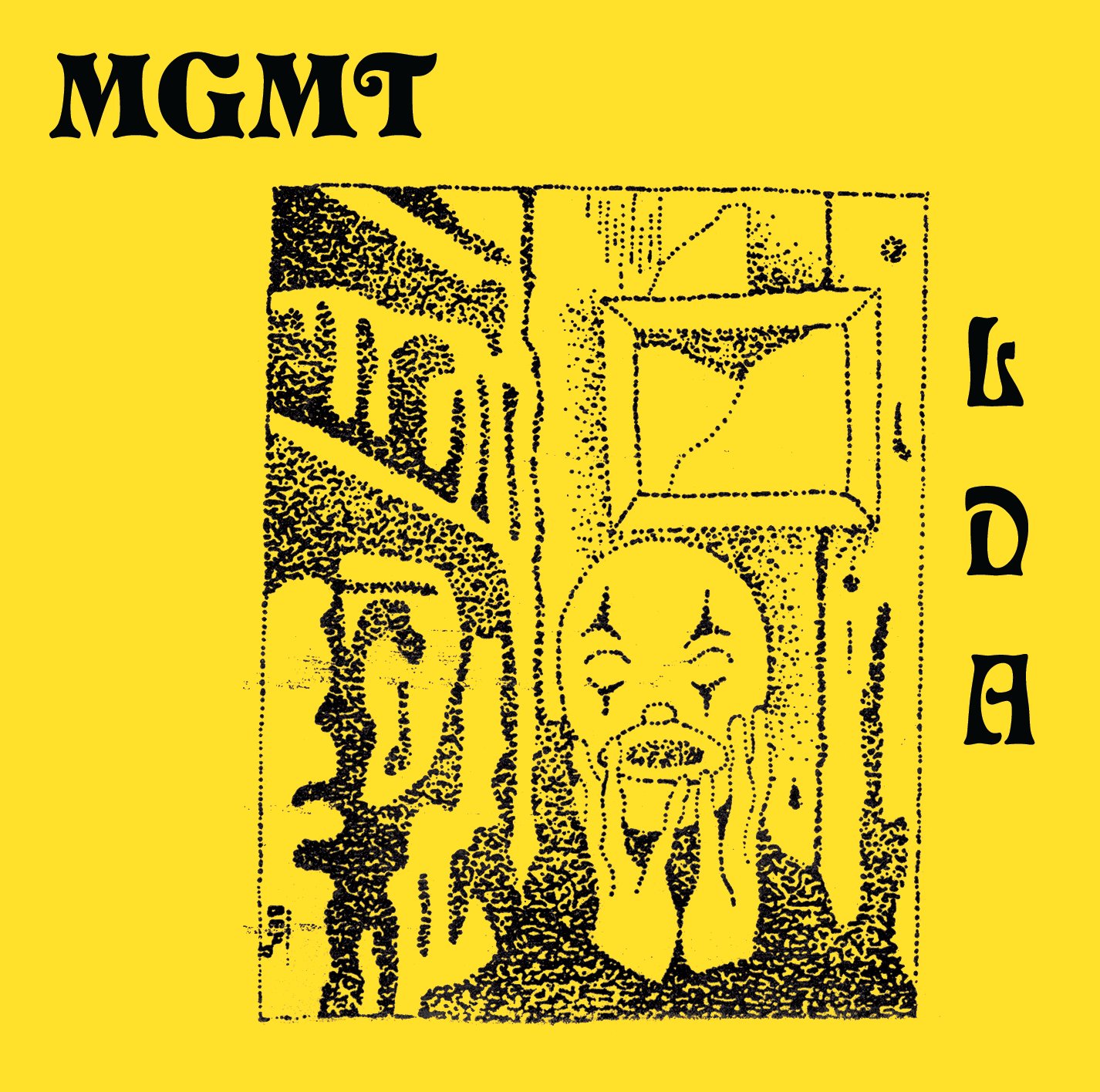 On their fourth LP, MGMT joins in the revivalist trend.
Tame Impala's Currents. Carly Rae Jepson. The Drive soundtrack. Simpsonwave.
Over the last several years synthwave and synthpop have had a resurgence that show that 80s music can sell. For better or worst, artists have clamored to add an element of nostalgia to their music, whether it be through aged synthesizers or MIDI-esque drum machines. MGMT's indie pop of their previous records dipped their toes in it, but on Little Dark Age, the Connecticut band went all in, and with pretty good results.
The album kicks off with "She Works Out Too Much," ending the hopes and dreams of diehard fans of "Kids" and "Electric Feel" in a good way. Driven by a Depeche Mode bass, it is clear that MGMT is finally doing something a little different, and this is further exemplified by the following two tracks.
"Little Dark Age" and "When You Die" are the album's two highest points, with unique melodies and creative instrumentation. "Little Dark Age" is bleak and scary; like an existentialist Kraftwerk. The guitar solo on "When You Die," though short and subtle, may be one of the most musically interesting things the band has ever done, although it was written and performed by Ariel Pink.
"Me and Michael" is another great track with swirling synths and a wonderful pulsing bass. It kind of sounds like a song that would be in the credits of an 80s coming-of-age movie, like The Breakfast Club or Sixteen Candles. It is perhaps the most nostalgic track on the whole record.
By this point on the album, it is apparent that MGMT has also grown up quite a bit lyrically. I remember a class at my middle school performing "Kids" at grandparents day. Lovable as the song may be, the lyrics of that era are safe and somewhat corny. On Little Dark Age, however, the band has ventured into more interesting themes of deep secrets, death, and relationships overdue for a breakup. It's much more compelling and will have much more staying power than their previous efforts.
Unfortunately, the rest of album plays it a little bit too safe. While the previous tracks have both played with 80s nostalgia and tried something new at the same time, it feels like the band ran out of ideas for the rest of the runtime. Songs like "James" and "Days That Got Away" sound like pretty much every other 80s synthpop hit but not as memorable.
Overall, Little Dark Age is a very solid LP, but it is no more than that. The first half is a wonderful foray into the past while still innovating in little ways, but the rest just left me bored. Much like Awaken, My Love, it wears its influences on its sleeve a little bit too much. Why listen to this, I thought, when I could just listen to Depeche Mode, Kraftwerk, New Order, Tears for Fears, and all the other great bands that MGMT clearly worship and were trying to emulate? Regardless, it's a fun record that's worth at least one listen.